Silver Street Church of Christ
1101 Silver Street, New Albany, Indiana 47150

"Now these were more noble-minded than those in Thessalonica, for they received the word with great eagerness, searching the Scriptures daily to see whether these things were so."
(Acts 17:11)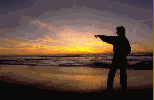 Welcome to the homepage of the Lord's church that meets at 1101 Silver St. in New Albany! The Silver St. Searcher is dedicated to all idealistic truth-seekers in the noble pursuit of "truth as it is in Jesus" (Ephesians 4:21).

Our purpose is communicating the unchanging, soul-stirring "word of Christ" (Colossians 3:16) in our changing world. We sincerely advocate the restoration of the pristine gospel of New Testament Christianity in faith, spirit and practice. Jesus Christ has saved our souls and changed our lives for the better, and we know He can do the same for you!

On this site, we freely offer you various Bible study material and aids to help you discover "the unsearchable riches of Christ" (Ephesians 3:8).

You are warmly welcomed to all services:

SUNDAY


9:30 a.m. Bible Classes for All
10:15 a.m. Worship
6:00 p.m. Worship
God's "word is truth."
(John 17:17)
Wednesday




7:30 p.m. Bible Study
"You will seek Me and find Me when you search for Me with all your heart" (Jeremiah 29:13).

Contact Us:
Office Phone:
(812)-945-0664

Elders:
Dauphus Crase
Dave Merry
Robert Smith


Silver St. Church of Christ
1101 Silver St.
New Albany, Indiana 47150


Deacons:
Willard Akers
Larry Beckham
Brian Brock
Bill Densford
Tony Lantrip
Mark McCafferty
Dan Mercer
Dan Reffett



THE SEARCHER