Who Are We?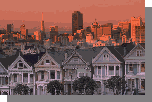 In a cold, impersonal world, there are loving, truth-seeking disciples of Jesus Christ nearby.
---
There is a group of simple, New Testament Christians meeting nearby at 1101 Silver St. in New Albany. We are genuinely glad to have you at any of our worship services as our honored guest. We would be very encouraged by your interest in spiritual priorities. So many people in today's society have forgotten this. We hope you find a warm, friendly welcome as our special guest. We hope you will want to come back.

We are a Christ-centered, God-glorifying, Bible-based, truth-loving church. By obeying the gospel of Christ, we have found forgiveness, hope, peace and joy in Christ. Many people have been turned off by the faults of modern churches, such as the toleration of hypocrisy, man-made doctrines, church politics and too much emphasis placed on money. We're sincerely striving to restore pristine New Testament Christianity today, to pattern ourselves to be like the Lord's church you read about in the New Testament

Like the original church revealed in the New Testament, we are independent and undenominational, with no man-made denominational affiliation. We are a congregation of undenominational Christians like you read about in the New Testament (Acts 2:42-37; Philippians 1:1,27). Only the truth of Christ can set us free from spiritual ignorance, sin and self (John 8:31-32). Only God's truth in the Bible can save our soul (James 1:18). The doctrines of men are shifting sand and do not please God (Mark 7:6-13).

If you have any questions about what is said or done, please feel free to ask us. We have never been offended by any question that visitors ask about our beliefs and practices. We aim to give a Bible answer to any Bible related question. We actively encourage you to seek answers from God's Word. It can guide your life for the better in time to eternity. We firmly believe Jesus Christ and His Word can meet our deepest needs in this chaotic, religiously confused world.


What Is This Church's Mission?


A recent Gallop poll found that 60% of Americans think modern churches have strayed from their spiritual purpose.

What is a local church supposed to be? A local church is a group of faithful Christians, penitent believers who have been baptized into Christ for the forgiveness of sins. This makes them members of the one body or church of Christ (Matthew 16:18; Acts 2:38,47; 1 Corinthians 12:13; Colossians 1:13,18).

To do God's work in God's way, He wants His people to work and worship together as a spiritual team (Acts 2:42-47). In New Testament times, multitudes of local churches of Christ were planted by the gospel all over the world (Romans 16:16). They were all undenominational and independent of any man-made hierarchy. The guiding ideal of a local church is to "conduct yourselves in a manner worthy of the gospel...standing firm in one spirit, with one mind striving together for the faith of the gospel" (Philippians 1:27). In a dark and dying world, this joint effort centers on "holding forth the word of life" (Philippians 2:16).

So, a local church uses the New Testament as the ideal rule of faith and practice in divinely authorized teaching, worship and work (Colossians 3:17). The church, under scriptural leadership and skilled teachers, is geared to equip you to know and grow in God's Word (Ephesians 4:11-16). In our assemblies, it is our sincere aim to have uplifting worship in singing, prayer, partaking the Lord's Supper every Sunday, giving and listening to God's Word preached (Acts 2:42,47; 20-7-11). This just like the original church we read in the Bible did. This is done to be pleasing to God, as "worship in spirit and truth" (John 4:24). Such draws us to the center of the universe before the throne of God and revitalizes us (Revelation 4:1-11).

A church should not be a gather of familiar strangers. This church is a spiritual family striving to provide mutual support of love, warmth and caring. "Let us consider how to stimulate one another to love and good deeds, not forsaking our own assembling together, as is the habit of some, but encouraging one another; and all the more, as you see the Day drawing near" (Hebrews 10:24-25). Members of this local church are here to help each other through life's toughest challenges. We strive to show genuine love and involvement in each other's life. This facilitates mutual acts of caring and service. Christians, by working and worshipping together, can help each other become the very best persons the Lord wants us to be. We are ultimately fitted for heaven. There is no limit to the good done by right minded people working together in a local church of Christ, doing the Lord's work in the Lord's way.


Bible Classes For Better Living & Families


We offer Bible classes for all ages that brings Scripture to life. The world is filled with perplexing problems. Marriages are under stress. Our pressure-cooker world strains family life. What will you teach your children about right and wrong, God and the purpose of life? The spiritual benefits of being taught the Bible are: finding forgiveness of sins by Christ's blood, the hope of heaven, the power to change, truth to live a purposeful life, joy and peace in spiritual growth, a better help for your children's spiritual development and a happier home life.

We think we have very good Bible classes that are getting even better. A local church of Christ is divinely charted to be "the pillar and support of the truth" (1 Timothy 3:15), not of frivolous fun and frolic. The mission of a local church of Christ is to have the best possible Bible classes "for the equipping of the saints for the work of service, to the building up of the body of Christ" (Ephesians 4:12). We plan and tailor our classes to spotlight the many ways the Bible deals with daily life and how to have happier families. The Bible as it is deals with man's life as it is.

We have Bible-centered classes for all ages, from the youngest ages to adult classes. Expect the Bible to be taught. No time is wasted on politics, crafts, entertainment, or the like. We have a host of dedicated teachers who strive to invest quality time in the preparation of classes. The children's classrooms are neat and attractively designed for a positive learning environment.

Families are strengthened by Bible classes on the family, good children's classes, godly families that serve as examples, and helpful leaders that can advise in critical areas. We have practical, Bible-based books and video tapes in our library to help strengthen family life. We have video tapes of children's Bible stories as a better alternative to the violent programs on TV.

God designed the family. He knows how it works best. Bible classes will give God's wise counsel on the responsibilities and benefits of a God-centered family. "By wisdom a house is built, and by understanding it is established; And by knowledge the rooms are filled with all precious and pleasant riches" (Proverbs 24:3-4).


We Would Love to Meet You


We'd love to sit down together with you and read Christ's word together in the comfort of your home. We invite you to assemble with us at our worship services. We are sincerely interested in you. Our sentiment toward you is: "If you go with us, it will come about that whatever good the Lord does for us, we will do for you" (Numbers 10:32).

By W. Frank Walton